Individual Counseling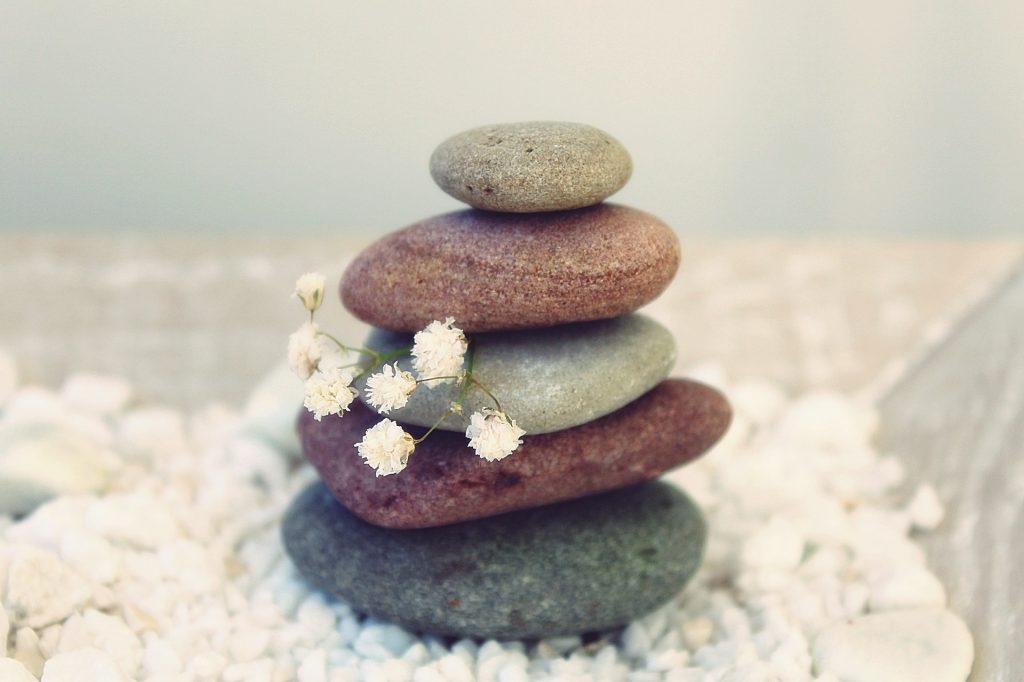 "Love is not something we give or get; it is something that we nurture and grow, a connection that can only be cultivated between two people when it exists within each one of them — we can only love others as much as we love ourselves." – Brene Brown, PhD, LMSW
The individual counseling/therapy process can be a strange and wonderful thing.
A relationship that begins with two virtual strangers brought together by a need and an offering. As a client your need, no matter the particular issue, is most likely to alleviate emotional pain and distress and find peace and understanding within yourself and your world.  As a counselor/therapist my desire is to offer a pathway to peace and freedom from pain and a sacred space for you to embark on the journey.
This need and offering set the stage for the work of the counseling/therapy relationship.  When there is alignment between the needs, offerings, and style of both counselor and client; magic happens.  This is at the heart of what is called a "therapeutic alliance."  It's this alliance that allows the desired healing and growth to take place.
My work is grounded in the art and practice of self-care.
I define self-care as "learning to know, like, and trust yourself unconditionally; without guilt."
As the Brene Brown quote at the top of this page states, "we can only love others as much as we love ourselves."  Self-care is self-love and is the pathway that can bring us home to ourselves again.
In order to help you decide whether or not you might like to begin the individual counseling journey with me, I want to share some details about how I work with my clients.
What is individual counseling/therapy?
Individual counseling/therapy is a professional relationship between a client and counselor/therapist, where the client is supported in addressing mental health or emotional distress that is negatively impacting their personal &/or professional life.
What type of clients do you work with?
I specialize in working with adults (18+) who are compassionate women and soulful introverts.  These individuals include people-pleasers, "nice" girls/guys/people, shy, introverted, empaths, creatives, helpers/healers, therapists, & educators.
What types of issues/challenges can you help me with?
I can help you to…
Improve management of situational, social, or generalized anxiety.
Redefine your relationship with your body, moving away from shame and towards body acceptance and liberation.
Develop healthy boundaries in your relationships.
Alleviate the symptoms of compassion fatigue and recover from caregiver burnout.
Recover from codependency and people pleasing behaviors.
Learn how to communicate effectively with others.
Develop strategies and coping skills to deal more effectively with the normal ups and downs of life.
Address and decrease the symptoms of mild to moderate situational or chronic depression.
Redefine your relationship with food and your body, including mild to moderate challenges related to subclinical disordered eating and binge eating disorder.
Navigate challenges related to normal life transitions including but not limited to, new dating/engagement /marriage relationships, pregnancy, new job/job loss, moving, aging, & change in health status.
Navigate relationship challenges with friends, family, partners/spouses, coworkers, & self.
Improve your self-esteem.
Explore your faith/spirituality to understand the role you would like it to play in your life.
Develop effective strategies for stress management.
How would you work with me?
I work with my clients primarily from person-centered & solution-focused perspectives.  This means I would first focus on partnering with you in your change process.  I see my role as a support and a guide versus being one to tell you how to "fix" your self or your life.  I believe that you are not broken, but simply disconnected.  It is this disconnection which is manifesting itself in the emotional distress you experience.
I appreciate the solution-focused perspective because it allows the work to be very proactive.  The first order of business is to identify what the goals are for your counseling process.  In other words, "What would you like your life to look like at the end of counseling with me?"  This picture of your ideal life is a guide that we use to develop more specific goals.  Then we work towards the goals the order that you choose.  I find that it is most helpful to start from the area that's providing the biggest challenge in the here-and-now.  Once the more pressing concerns are addressed, it often creates the emotional space needed to deal with the more deeply rooted challenges (ex. family of origin issues).
What is a counseling session with you like?
Counseling sessions with me can be at times challenging, invigorating, encouraging, & supportive. I create a safe space where you are able to share the pretty and not so pretty parts of yourself. I allow you room to explore, to "dig deep", and ask yourself hard questions without judgement. You'll leave each session with a plan of something to think about, or focus on (i.e. "thought" homework). You'll be given new tools & strategies needed to do the work necessary to help you develop the emotional well-being you desire.
How are counseling sessions conducted?
Individual counseling sessions are 45-minutes in length (with the intake being a little bit longer) and are typically scheduled on a weekly or bi-weekly basis.  All sessions are conducted virtually through a web-based, HIPPA-secure video platform. At this time I am able to provide TeleMental Health/Distance Counseling services to individuals that reside in the state of Maryland.
How is distance counseling/ TeleMental Health therapy similar or different from in-person counseling?
I describe the distance counseling process with me as "traditional therapy with a virtual twist"  You have the comfort of being able to meet with me at a specific day and time each week, but from the comfort of your home or office.  We will be able to hear and see each other and have a "face-to-face" session without the hassle of commuting, parking, or spending money on a babysitter/child care.
If you have ever used FaceTime, Skype, Zoom, or other similar application to connect with friends & family, then you will most likely be comfortable working with me through distance counseling/ TeleMental Health therapy.
What technology do I need in order to attend my sessions?
I currently use a HIPPA-compliant web-based platform called Telehealth by SimplePractice that works on MacOS & Windows, Androids, iPhones/iPads, & Chromebooks.  Google Chrome or Firefox are the recommended browsers for best use, but it will work on all browsers. There is also a free app, which you can download to your phone, which makes attending your counseling session very convenient.
How much does counseling/therapy with you cost?
You can visit this page for details about my current rates and insurance.  Whether you choose to use your insurance or pay privately, counseling/therapy is an invaluable investment in your overall health and well being.  Choosing to say yes to prioritizing your self-care by working with a counselor will put you on the path to creating a personal and professional life you adore.
What if I don't have time to see a counselor?
What I love about providing distance counseling/TeleMental health services is that it gives you time back. You can schedule your appointment at a time that's convenient for you.  During your work day, when your child(ren) are napping, or after you've gotten home in the evening.  All you need is a web-cam enabled device and some privacy and you can attend your therapy session.
Distance counseling also gives you more freedom to choose the counselor that is the best fit for you. Instead of being limited to providers that are in reasonable driving distance, you can choose any one that is practicing in your state.
I've never been to a counselor before, does it really help?
Working with me through counseling is a partnership. The process is both rewarding and challenging and I find that my clients get out of it what they put into it.  You can see what some clients have had to say about working with me on my testimonials page.
Ready to get started?
In order to get started please contact me so that we can schedule a free 15-minute consultation call and make sure we would be a great fit to work together.
Additional Information:
What's the difference between coaching vs. professional counseling?
While there are similarities between coaching and professional counseling, I do not combine these two services.  These are two separate roles and as such, are separate services and conversations.  While both coaching and professional counseling use information about human behavior, motivation, and behavior change; the focus of each role is different.  Professional counseling is focused on mental health and emotional healing while the coaching relationship focuses on achievement of personal and/or professional goals.
What role does mindfulness & creativity play in our sessions?
Mindfulness is a resource I use to help you stay connected to the present moment.  This may show-up as guided meditations and grounding exercises during session or assigned as homework.  This also shows up in somatic (i.e. "the body") work by helping you to increase your awareness of body sensations (or absence of sensation) that can give us more insight into your emotional experience.  Because our work is a collaboration and a partnership, all resources or interventions are used based on your interest and with permission.
I also use creativity as a tool for the change process. As a tool for change, creativity shows up in our conversations. We will explore ideas together, create unique approaches to problem-solving, & think "outside-of-the-box" to address the challenges you are facing. I may also incorporate creative exercises in the form of journal writing to be completed during or in-between our sessions.
Ready to get started?
In order to get started please contact me so that we can schedule a free 15-minute consultation call and make sure we would be a great fit to work together.