Life Coaching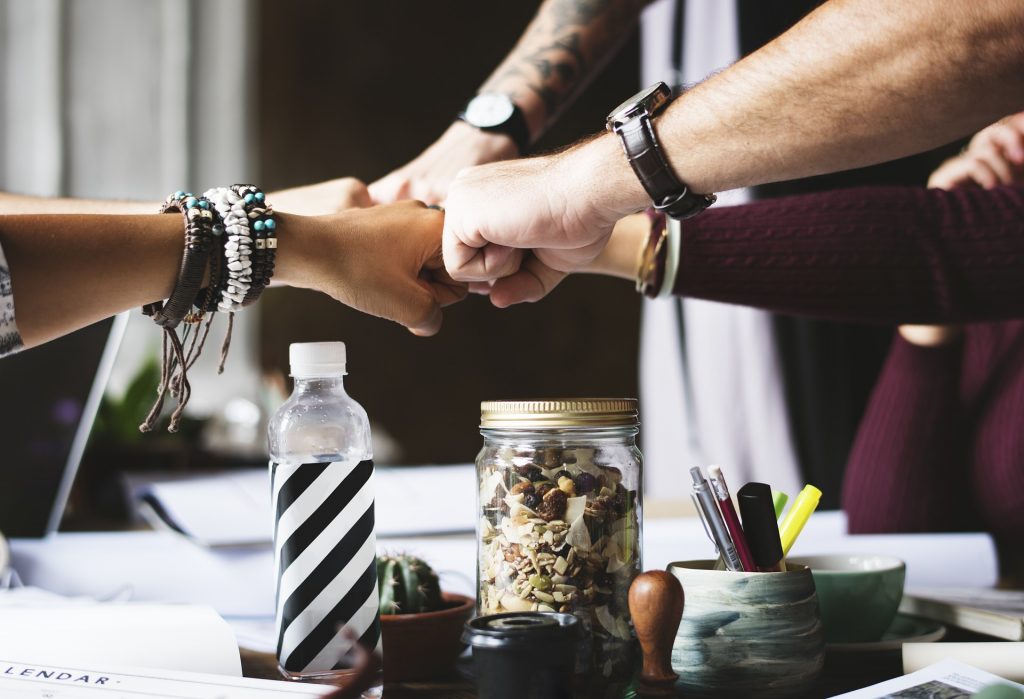 "If you celebrate your differentness, the world will, too. It believes exactly what you tell it—through the words you use to describe yourself, the actions you take to care for yourself, and the choices you make to express yourself. Tell the world you are one-of-a-kind creation who came here to experience wonder and spread joy. Expect to be accommodated." ―
If you're a compassionate woman or soulful introvert you may often struggle to balance the needs of others with your own.  When the scales tip in favor of others, you might (secretly) find yourself with mixed feelings.  On the one hand, you really thrive on and love helping others.  It makes you feel good and like you're really contributing something of value.
On the other hand, you may notice an underlying level of exhaustion. The desire to quietly slip away, unnoticed. Just to have one moment to yourself. To catch your breath; to recharge. But as soon as this thought appears, you are quickly confronted with feelings of guilt.
"Isn't taking time out for myself selfish?"
The part of you that knows this isn't true might compromise and say, "there will be time for me later." But later often never comes.  Instead, "later" gets pushed back in favor of addressing the next need that your family, friends, or coworkers have.
Sound familiar?
But what if this doesn't have to be the case?
What if there was a way for you feel like you could prioritize your own needs, while still making quality time for the people and things that matter to you most?
If you are ready to develop a nurturing self-care practice so that you can create a life you love with relationships that matter, I would love to help.
Life coaching is a professional partnership that can help you create your desired life and achieve your goals.  To help you decide whether or not life coaching with me is right for you, I want to share some information about how I work with my coaching clients.
What type of clients do you work with?
Life coaching may be right for you if you are a compassionate women and/or soulful introvert interested in learning how to develop a nurturing self-care practice. I specialize in serving people-pleasers, "nice" girls/guys/people, shy, introverted, empaths, creatives, helpers/healers, therapists, & educators.
What types of goals can you help me achieve?
Life coaching can help you…
Develop healthy personal boundaries in your relationships.  You know that how you're interacting with your loved ones isn't working, but are unsure of how to change it.  We will work to create your desired boundaries so that you can feel confident saying what you mean instead of what you think "they" want to hear; stop feeling guilty for saying no; and be able to ask for what you need with confidence.
Understand and honor your wants, needs, & desires.  You may have gotten in the habit of ignoring your "gut" and feel out-of-touch with who you are.  We will work to clear mental and emotional blocks so that you can  trust your gut again; say yes or no to things with confidence; and nurture yourself without feeling guilty.
Connect to your personal mission/vision.  You know that you were meant for more, but don't have clarity on how to connect with this higher calling for your life.  We will work through fear, self-criticism, and confusion so that you can identify and begin living your life's purpose.
Connect & feel grounded in your spirituality/guiding belief system.  You have a desire to be spiritually grounded and connected, but don't know how to make this an active and practical part of your day-to-day life.  We can explore your personal values and uncover any blocks or limiting beliefs, so that you can feel spiritually grounded and make choices that are aligned with who you are.
Communicate effectively with others.  You find that you either say too much or not enough, and have no idea of how to communicate in a way that isn't passive or aggressive.  We can rework your current communication style, so that you speak with confidence, clarity, and compassion while still sounding like yourself.
Sometimes what you need are systems to help you actually organize and manage your day-to-day activities.
You could also work to…
Develop systems to more effectively manage tasks at home (ex. managing bill payments, cleaning/cooking schedules, organization of personal projects, etc.)
Create a stress management tool kit
Establish a consistent nurturing self-care practice
How would you work with me?
Our work together is personalized to align with your unique needs and interests. The coaching process is collaborative, holistic, goal-directed, and action-oriented.  It can also include a combination of discussion, creative journal writing, & mindfulness practices. The process is client-led and coach supported, so that you set the goals for the coaching process.  We will partner to make sure the goals are specific and actionable. Through the coaching process I provide you with support, encouragement, feedback, and accountability.  Together, we will address mental blocks and barriers, as well as implement strategies to help you create a personal and professional life you adore.
What is your approach to coaching?
My approach to coaching is creative, collaborative, energetic, & action-oriented.  I have several years of experience supporting individuals administratively, as an educator, professional counselor, supervisor, coach, & artist.  As a result, I am a creative and skilled listener. I am adept at helping my clients increase their insight, connect to their truth, and become aligned with their path and purpose.   I also love to find ways to incorporate humor into the coaching relationship.  I find that this is a great way to balance out the challenges that are a normal part of any change process.
Common barriers to success and how coaching can address them
The biggest barriers I've found to creating our desired lives are:
Lack of clarity
Lack of confidence
Lack of organization
Lack of knowledge
In order to address these barriers, our work together may include:
Clarifying a vision for your life and relationships
Connecting you to your values and purpose
Helping you better manage your energy to more effectively manage your time
Implementing the use of effective organizational tools & strategies
Identifying resources to increase your knowledge and skill-set
Providing accountability to help you reach your goals
Because of my absolute belief in my clients' ability to have the lives they want, I challenge and stretch my clients' to do the work necessary to get there.
How are life coaching sessions conducted?
All of my individual life coaching sessions are 45-minutes long, scheduled weekly or bi-weekly, & conducted by video, virtually through a secure web-based platform.  I am currently using Zoom.  A link will be sent to you prior to our first meeting which you'll use to attend your sessions.
What technology do I need in order to attend my coaching sessions?
Because I use web-based technology, you will be able to attend your sessions using any webcam enabled device including cell phones (Android, iPhones, & iPads) and laptops.  If for any reason you or I were unable to access Zoom, we would complete our session by phone.
How much does life coaching with you cost?
You can visit this page for details about my current rates.  Choosing to say yes to coaching is an invaluable investment in achieving your goals and creating a life you love.
What is the difference between life coaching & professional counseling?
While there are similarities between coaching and professional counseling, I do not combine these two services. These are two separate roles and as such, are separate services and conversations. While both coaching and professional counseling use information about human behavior, motivation, and behavior change; the focus of each role is different. Professional counseling is focused on mental health and emotional healing while the coaching relationship focuses on achievement of personal and/or professional goals.
What role can creativity & mindfulness play in our sessions?
I use creativity as a tool for the change process. As a tool for change, creativity shows up in our conversations. We will explore ideas together, create unique approaches to problem-solving, & think "outside-of-the-box" to address the challenges you are facing. I may also incorporate creative exercises in the form of journal writing to be completed during or in-between our sessions.
Mindfulness is a resource I use to help you stay connected to the present moment. This may show-up as guided meditations and grounding exercises during session or assigned as homework. This also can show up as somatic (i.e. "the body") work by helping you to increase your awareness of body sensations (or absence of sensation) that that can give us more insight into your current experience. Because our work is a collaboration and a partnership, all resources or interventions are used based on your interest and with permission.
Ready to get started?
In order to get started please contact me so that we can schedule a free 15-minute consultation call and make sure we would be a great fit to work together.  I look forward to connecting with you soon!